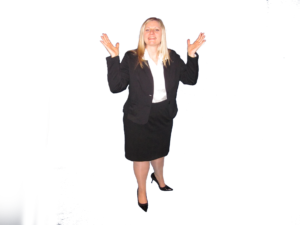 It never ends…
Seen it for 11 years…
Heck I tried it all.
Back in the day it was loading up an autoresponder with leads and blasting away..
Or running $2 ads in ezines…
I could go on and on.
And now it is SECRET FACEBOOK TECHNIQUES
Everyone is screaming that they have one…
How to get more friends…
How to get more fans…
How to get more likes…
How to run the magic ads…
Let me break something to you…
Something that you DO NOT want to hear…
But it's the truth…
Fans that don't know who the heck you are…
Will NOT read your stuff!
Just like leads who are dumped into an autoresponder never read your
stuff back when you did that either.
You can dump $7000 a month on Facebook ads like some will advise you
And I promise you that will not work either.
In fact…I'd lay money on it.
And here's why…
If you lead people via an ad or a "technique" or a 'tribe" to you and you do not have
a presence or content to back it up…
If you are not running conference calls…
If you do not have a solid site with solid and VALUABLE content that YOU come up with…
The people will IGNORE YOU no matter how many fans you get from the outsourcing place…
Or how many times you pay someone at FIVERR.com to plug your page.
They will not see you as some one who can take them to the promised land and
they will just keep on going…walking right on by YOU …they guy who did all the work towards someone esle that they perceive to be able to LEAD them.
And what's worse is that many people spend their days creating posts and ads that
push the people that they do collect towards someone other than themselves in order to make a
little affiliate commission.  People spend THOUSANDS to make pennies and give away their list as they do this.
OH how I wish you realized what you are doing to yourself when you engage in that practice.
You are shooting yourself in the foot BIG TIME.
So here's the scoop…
Until you really buckle down and learn the FINE ART OF ATTRACTING and ENTERTAINING A CROWD you will
FOREVER be dumping your dollars into a never ending pit of desperation.
NO FACEBOOK SECRET TECHNIQUE is gonna save you.
Did the Twitter ones?
Did the video marketing ones?
Did the adwords one???
No…I didn't think so.
So when you are done making the rounds and dropping your dimes…
Let me know.
My team has set up 2011 to serve you.
To FINALLY teach you what it takes to make a living in your home or small business.
When you are ready to stop putzing around…Let me know.