I love to speak in front of live groups.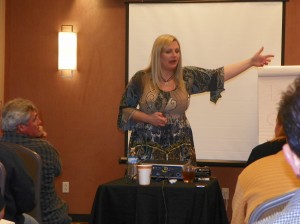 I have done it in private events for years now by myself or with one other trainer but recently I started speaking a public events with well know speakers and trainers.
It began last April at the Real Savvy Event, Then No Excuses, Then Live The Dream and this weekend it is at Ray Higdon's Mastermind event in Florida.
What I have loved about this event is that as opposed to the typical 45 or 50 minutes that speakers are often given to share a concept with the audience we had three whole hours to develop a an idea and really train the crowd up and give them something they can use on Monday.
And the other thing I loved is that I got to share the podium with three exceptional pros…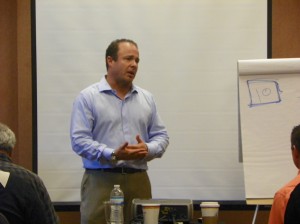 Todd Falcone
Jerry Clark
and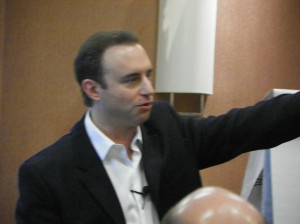 Noah St. John
They were absolutely amazing.
I have to tell you that it is mind blowing to me that this little house wife who was absolutely broke and had no clue what she was doing not so long ago
today is speaking with some of the most incredible PROS in the industry.
I almost need to pinch myself to see if this is real.
Friday night a friend of mine asked me "what is it like to live your dream Diane"
My answer is that it feels pretty darn AMAZING!
So my question to you today is….
What can I do to help YOU realize YOUR dream?
I strive every day to be a living example to PROVE to people that ANYTHING is possible.
If you are serious about building the home business of your dreams…
Let me know.
I am here to support you and can show you the road I took to get here today.