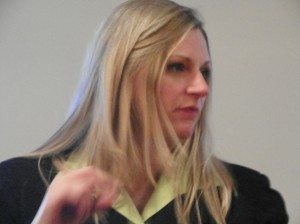 It's interesting that I'm writing this, because I've always written and talked about how it's unethical, and just plain bad business to steal someone else's prospect.
It's interesting, because in this true story, I am the one who did the stealing.
It was eight or nine years ago.  My husband and I were just hitting our stride in terms of building an organization.  We were in the middle of a heavy duty advertising campaign…mostly offline.
Our efforts involved a lot of local advertising.  We concentrated most of our energy close to our home.  But I also became well known for my product results…I had gotten some great weight loss and health results from this company's products.
My husband was never shy about letting his colleagues know I had entered the home business world.  One day, one of them called and told him she was contemplating getting involved with the company, but with a sponsor who lived about 100 miles away.  She had sent her a sample of the product, as well as an application to join the company.
This lady was not getting the product results she wanted, and told my husband.  He invited her to call me and review her use of the products, without any mention of the business.
The call happened a couple of days later.  I got her straightened out with her product usage.  It turned out she had contacted the woman who had sent her the products.  She guided her incorrectly.  We spoke about my story and the company itself.  At no point did I mention her working with me.  The company made it very clear they frowned on that kind of activity, and I try not to do things to people I wouldn't want done to myself.
After a few days the woman called again and said she was ready to start the business…with me as her sponsor.  I discouraged her, and suggested she go back to the person who sent her the original materials.  She said she didn't have confidence in this woman, and wouldn't enter the business with her, even if I hadn't shown up.
After thinking about it for a short while, I decided to accept her into my organization.  The other woman did not take the news well.  From what I understand, she left the company shortly thereafter.
This lady wound up staying with us for more than five years.  She maintained great products results, and although she didn't become a significant earner, she did supplement her income and was introduced to a whole new world of prosperity consciousness.
Is this "stealing?"  Or is this positioning oneself in a place of authority and integrity, compared to someone else's weakness?
Yes, we should always play fair.  But when a quality person is asking you work with them after making an informed choice, it's the right thing for everyone involved to welcome them into your organization.
Play fair. Always.
And become the person others seek out.