7:17 pm Tuesday August 11.
Sitting in my hotel room messing on the computer.
Here's my view…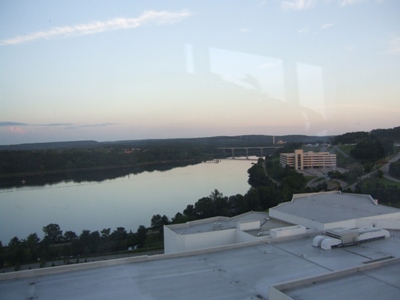 Just finished up some meetings that scare the crap out of me…
WHY?
Because I am sitting on the edge of everything I ever dreamed of.
Ever have that feeling that something you have waited on FOREVER has finally arrived?
Like a big party you had been planning for months?
Or your wedding?
Or the birth of a baby that you have been carrying for 9 long months?
That's what I feel like tonight…that LABOR has begun.
But this time unlike the birth of my daughters
I am about to give birth to a baby that I have been carrying for TEN LONG YEARS
And I want you to be apart of it.
Stay tuned.
MUCH TO COME
Diane