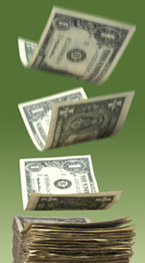 Happy New year!
I am sitting here working away (Yes I know it's a holiday but I am a FREAK!)
Creating content and thinking about how I can help people most in building their businesses in 2012.
I have a few ideas of my own and a few secrets up my sleeve but I want to hear from YOU!
Please leave a comment for me and let me know what kinds of content, products and events would serve you most.
What do you most want to know about what I do?
With my new products…what price point would you like yo see products at?
Do you prefer quick hit, one topic inexpensive courses or big ticket, more expensive comprehensive things.
Would you like more live events around the country?
Do you prefer that I do webinars or teleseminars?
What time do you like me to offer these sessions..day or night?
The list goes on…tell me your thoughts…give me your input…
What do you want to learn in 2012 and how can I help you most?
I will do my very best to serve so let me know!