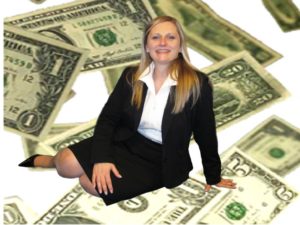 Write an email make a grand or more.
Insane I know…But it's TRUE.
I do it all the time and I constantly and STUNNED by the results.
Not so long ago I could not do this but in 2007 I decided that it was time to take my skill set to a whole other level and I started to focus in on how to communicated better in a SALES capacity.
Now what you need to grasp is that SALES COPY is TOTALLY different from other types if writing.
You may have been a magna cum laude graduate from Harvard with a degree English and not be able to write an email that will make you a dime…
In fact…most of the good copy writers out there were NEVER training to write properly (in an English class kinda way) which is EXACTLY why they are so successful.
Bottom line is that they write like they talk…
Know how to format an email properly (most everyone does this WRONG)
And they know a few psychological tricks that cause people to CLICK..CLICK..CLICK!!!
If you can write a decent letter and get your readers into a STRONG marketing funnel put together by someone else (affiliate programs) you can make money all day long and while I can not promise you a grand or more your first time out of the gate…
(Heck…I can not promise you ANYTHING)
I will tell you that if you take the class I am offering this Tuesday you WILL know how to write an email that gets you some action.
Now here's the thing…
This is a PRIVATE class I am offering for my Attraction Marketing team members over at My Lead System Pro which in my opinion is the most comprehensive marketing training in the online industry and it is catered especially to home business owners like you.
If I were doing this class for the public I would charge $297 but my members get this and many other bonuses including an EXCLUSIVE Private Facebook group with 7 day a week mentoring.
So if you want in just go HERE and grab a 14 day trial to My Lead System Pro…
And then you will be contacted with access to the Facebook group and the sign up link for the class.
Learning to write good copy is like having your own ATM.
You can make cash on demand and RULE all the affiliate contests.
It's really that easy and frankly it KILLS me to watch so many people struggling when all they need to do is learn a few key skills and they can make money every day at will.
Bottom line…
If you know me you know I don't do hype and I HATE marketing bull.
Getting this class for free could change your business forever.
I know that learning to write sure changed mine.
Go sign up for your trial right now and let's get you going.
I'll see you Tuesday night.